Maximizing Guest Spend This Summer
School is out, summer is here, and people are ready to leave their houses. For hoteliers, it's time to transition from recovery to maximizing revenue during the busy season. Hotels have many moving parts from F&B outlets, spa services, fitness centers, pool and recreation facilities, on-site shopping, and parking. All of these outlets are expensive to operate and are often overlooked when it comes to revenue generation. However, when optimized, these are strong revenue generators that can greatly improve the bottom line and profits.
And, there is no better time to optimize than during the busy summer months, when everyone from families to couples to friends are yearning to explore all corners of the globe through new and exciting experiences. This summer, especially, more and more people are vaccinated and are feeling comfortable traveling. Some are looking to make up for more than two years of pent-up demand due to the pandemic.
While travel has increased and will continue to grow exponentially post-2020, economic concerns may keep some travelers closer to home - and closer to your property. Numbers released in May by TripAdvisor, the travel review site, found that 74 percent of American travelers were "extremely concerned" about inflation. A total of 32 percent were planning to take shorter trips this summer, and 31 percent were considering travel close to home. Staycation is definitely the buzzword for this summer.
In addition, even though the industry is expected to improve in metrics like RevPAR and ADR this year, factors such as new COVID variants, volatility in the financial markets, and political issues resulting from Russia's invasion of Ukraine, could continue to make lodging recovery bumpy this year, according to PwC's U.S. Hospitality Directions. This most recent report, released in May, offers an outlook for the U.S. lodging sector.
As the uncertainty continues, hotels are increasingly seeking ways to boost revenue that are not reliable on the occupancy of hotel rooms. New solutions and platforms now exist to help hotels incredible amounts of revenue by offering custom packages that allow local and traveling guests to use their amenities for the day. Since these guests plan on spending the day on the property, they also boost food and beverage, shopping, and other outlet revenue. Summer is the optimal time to implement these packages with people searching for leisure and "daycation" experiences nearby.
Hotels are also fully staffed as they can be during the peak summer months. Bringing in day guests to supplement guests on slower days helps to fully maximize staffing so that employees are not under-utilized.
Hotels can create any type of custom package that is a fit for their property such as pool, spas, cabanas, work passes, meeting rooms, events and more. With complete control over pricing and availability, hotels are able to increase rates on high demand weekends and open up more inventory on weekdays with a click of a button. ResortPass bookings range from $25-$90 per person with hotels generating over $500K in annual booking revenue, not including the additional lift from spend on property.
Day guests get to experience and enjoy all that your property has to offer- all while increasing your revenues. They spend time lounging at the pool, savor meals and drinks at your restaurants, pamper themselves in the spa, work out in the fitness center, shop in your stores, and park their vehicles in your hotel's lot.
One hotelier said that his property has seen enhanced earnings in a variety of ways. "Our pool had been empty 70 percent of the week prior to ResortPass," noted Robert Brand, general manager of the Hyatt Lodge Oak Brook in Illinois. "Now we are able to budget this consistent revenue stream, which has made our fitness/spa club much more profitable. It also helps get exposure to our great property from locals, which then drives revenue to the restaurants and even meeting bookings and weddings."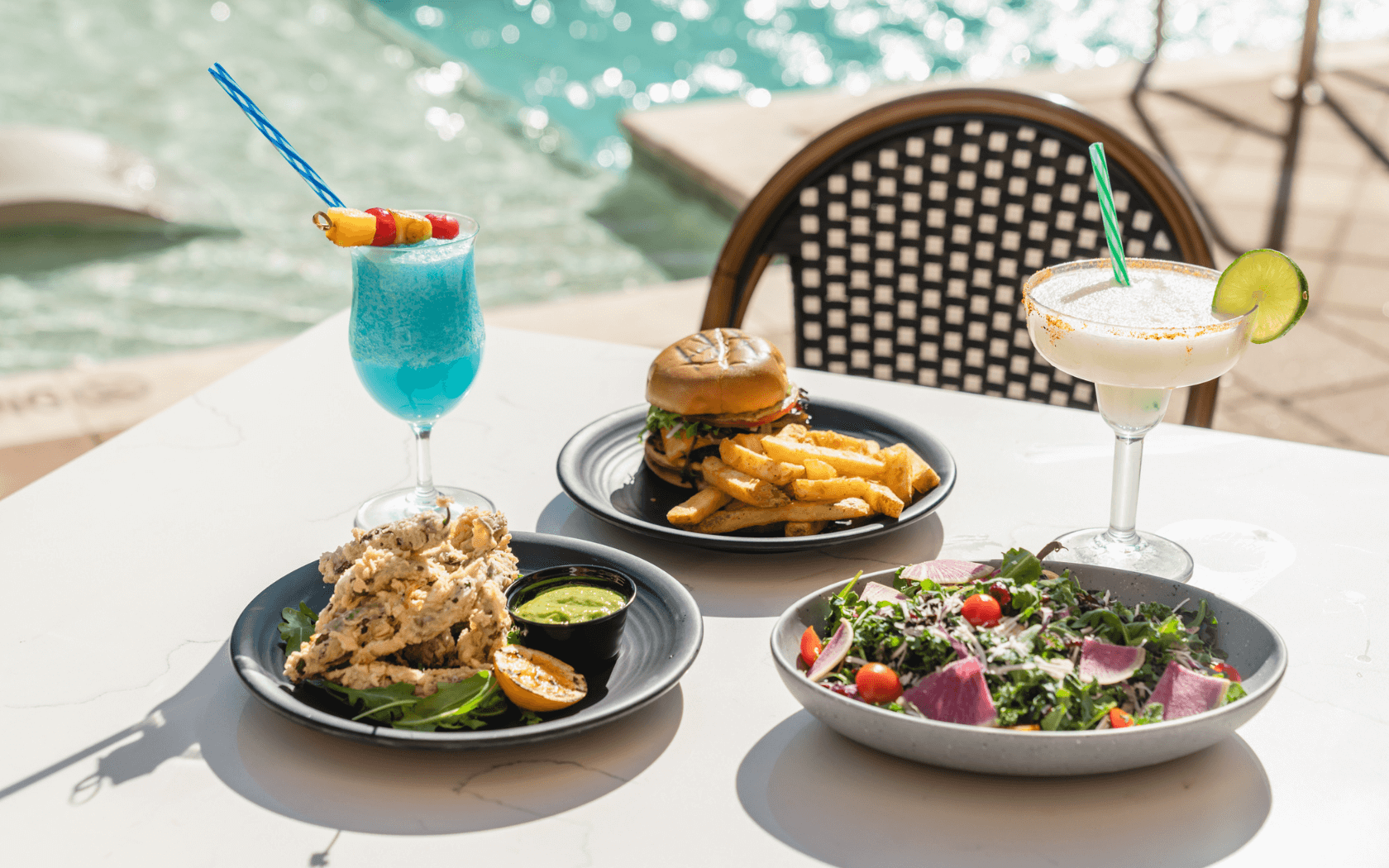 Hotel restaurants historically struggle to profit from hotel guests alone. They rely on the local community to help fill up tables and drive revenue during low occupancy times. ResortPass partners have reported that Day Guests spend an average of $250 per booking on food and beverage during their day at the hotel. It's a great way to engage with the community and create recurring guests.
Cabanas are another huge revenue generator for food and beverage that are often underutilized. Cabanas are just like hotel rooms but outside. Rates are often the equivalent price to standard hotel rooms ranging from $250 to $1,500 depending on the hotel and seasonality. ResortPass's complete solution simplifies the booking process for overnight guests and day guests with centralized inventory so hotels can capitalize on the demand for the summer by charging different rates by channel and guest type. Yield and channel managing these assets can dramatically increase profitability for pool and food and beverage operations.
Chanaka Gamaethige, senior director, revenue strategy, at Omni Hotels & Resorts, had this to say: "ResortPass has given us the opportunity to optimize our cabanas and poolside amenities through all channels and maximize revenue potential. By creating digital distribution with ResortPass, we have been able to grow significantly and double our revenues year over year."
A recent ResortPass survey found that spa treatments and services were the #1 requested add-on by guests. Spa lounges and treatment rooms sit empty during the week. Hotels like JW Marriott Tucson Starr Pass Resort & Spa monetize their spa amenities by promoting spa passes through ResortPass. Guests can choose to add on a treatment package or just enjoy the spa amenities for the day. The average booking value of spa offerings on ResortPass is over $200 per booking.
All of these day guest bookings can really add up. They can turn an almost empty pool into a profit center. They can help supplement F&B, especially during slower times. They can fill up the spa when treatment beds or spa lounges are underutilized. In addition, since many day guests are driving to the hotel, they can turn the parking lot into an enhanced profit center. For example, Marriott Marquis Houston charges $60 for valet parking and receives over 6,000 day guests annually. That adds up quickly!
And, none of this takes away space or availability from overnight guests. Day guests are managed efficiently so it never gets crowded. Hotels have complete total control of how many spots to offer, which days to block out, and can set dynamic prices based on the demand. ResortPass is a turnkey solution that can be implemented in less than a week and is the easiest way to unlock new revenue in the hospitality industry.
Summer is here! Make the most out of it with ResortPass.