Hotels at ResortPass
From luxury to boutique, any hotel with amenities can boost revenue on our day guest program.
Generate upwards of $1 million in new revenue!
The Williamsburg Hotel
Brooklyn, NY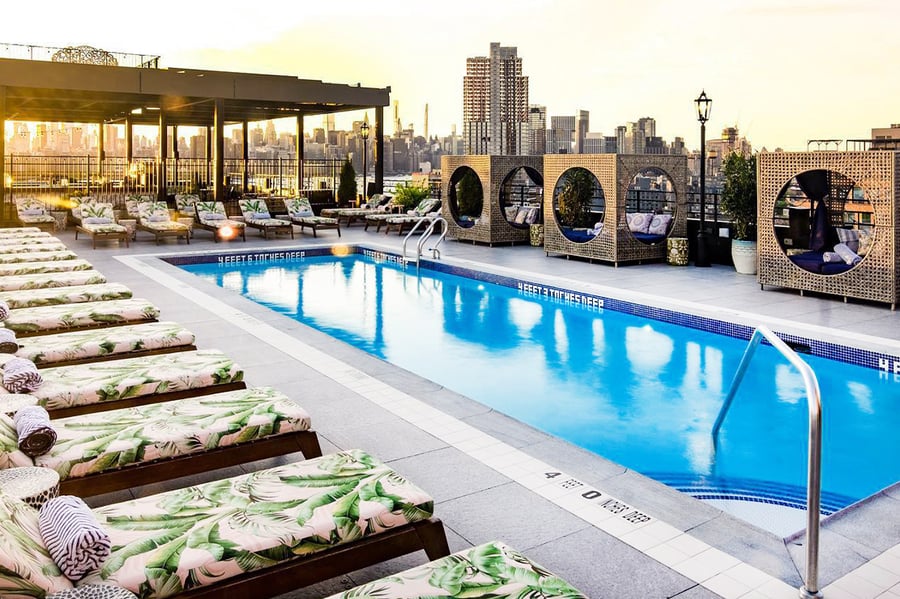 Kimptom Sylvan Hotel
Atlanta, GA
The Hollywood Roosevelt
Hollywood, CA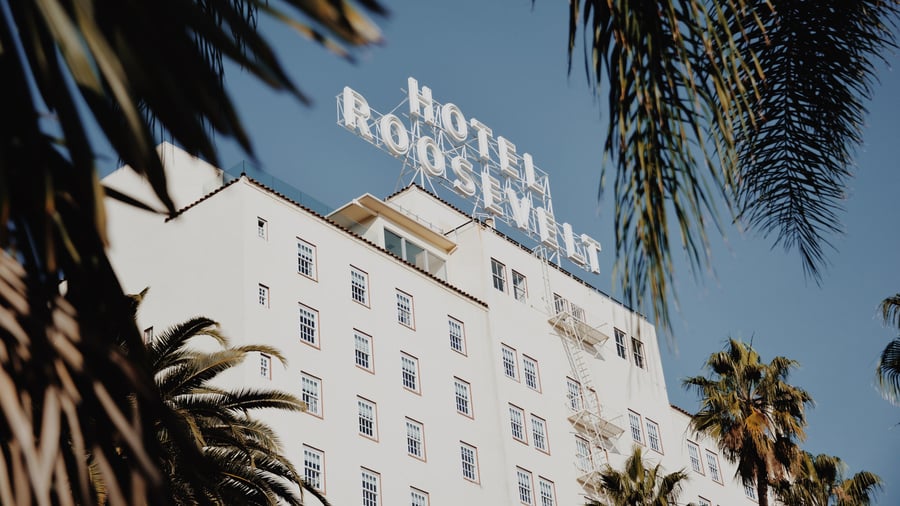 Omni Louisville Hotel
Louisville, KY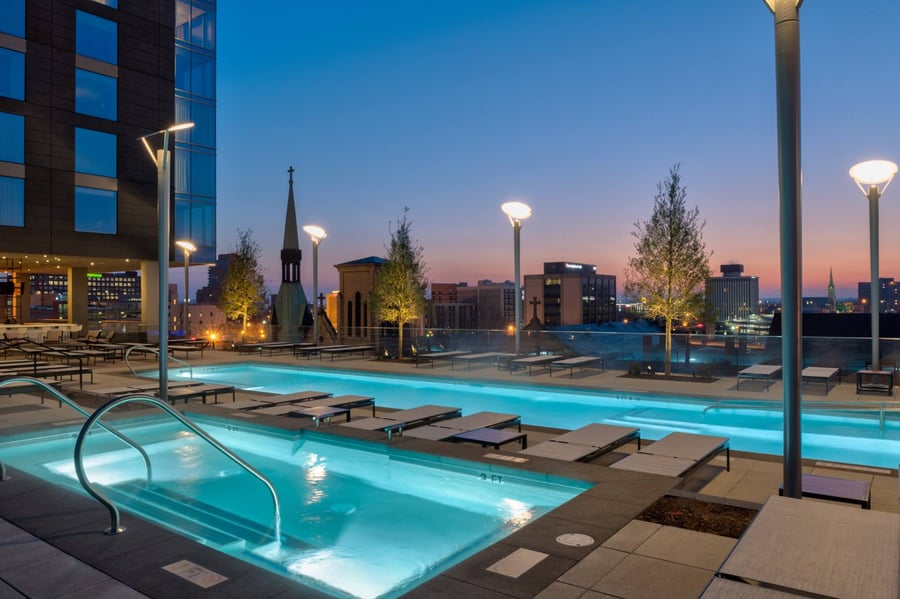 Sofitel Mexico City Reforma
Mexico City, MX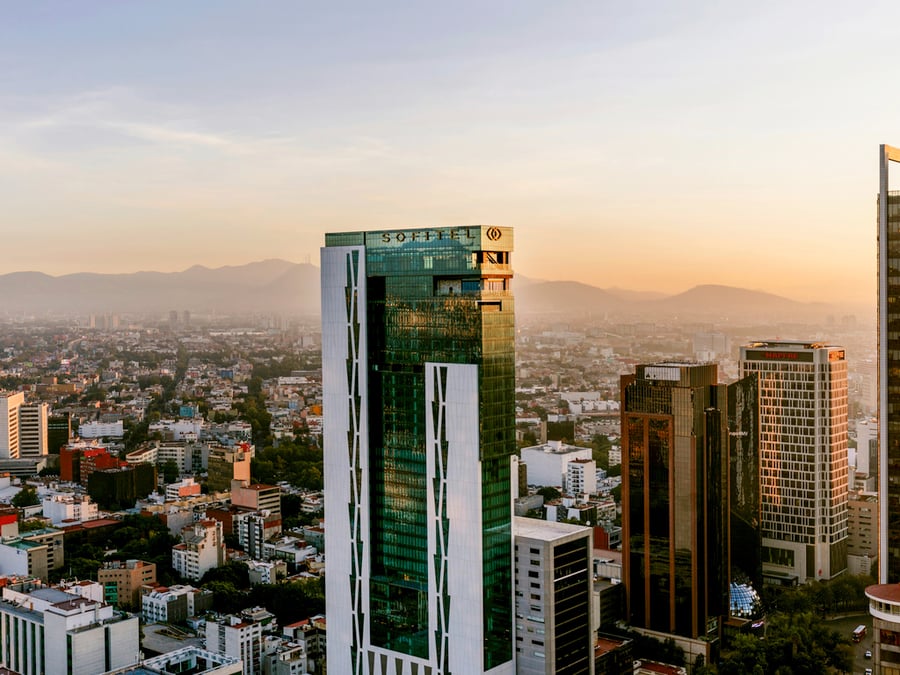 The Wesitn Austin Downtown
Austin, TX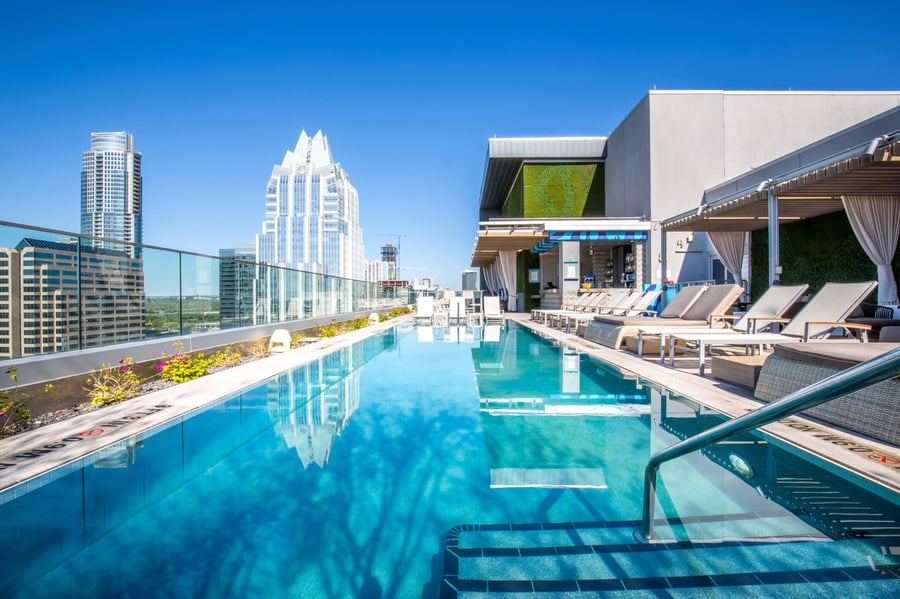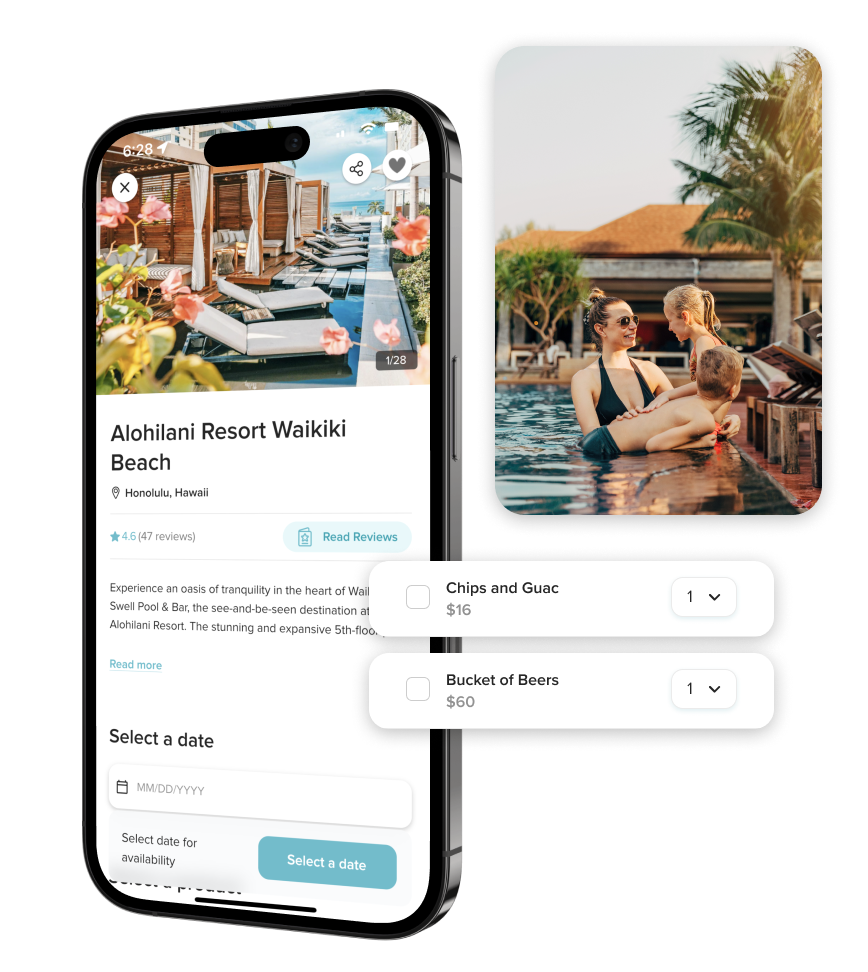 Monetize your hotel amenities
Maximize your available staff and amenities by bringing in a select number of high-spending day guests when you could use a boost.
Enhance the overnight guest experience
Upsell amenities, activities, and services to overnight guests by making it easy for them to book online. Yield manage and optimize spaces like cabanas similar to how you yield rooms to capacity.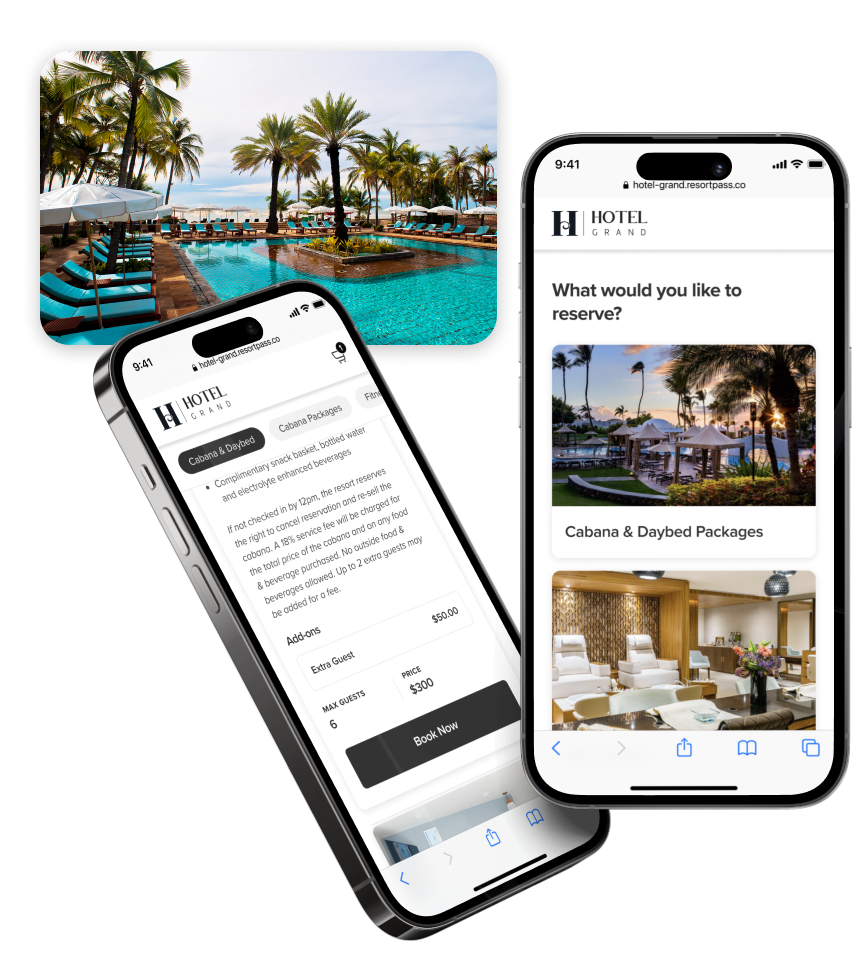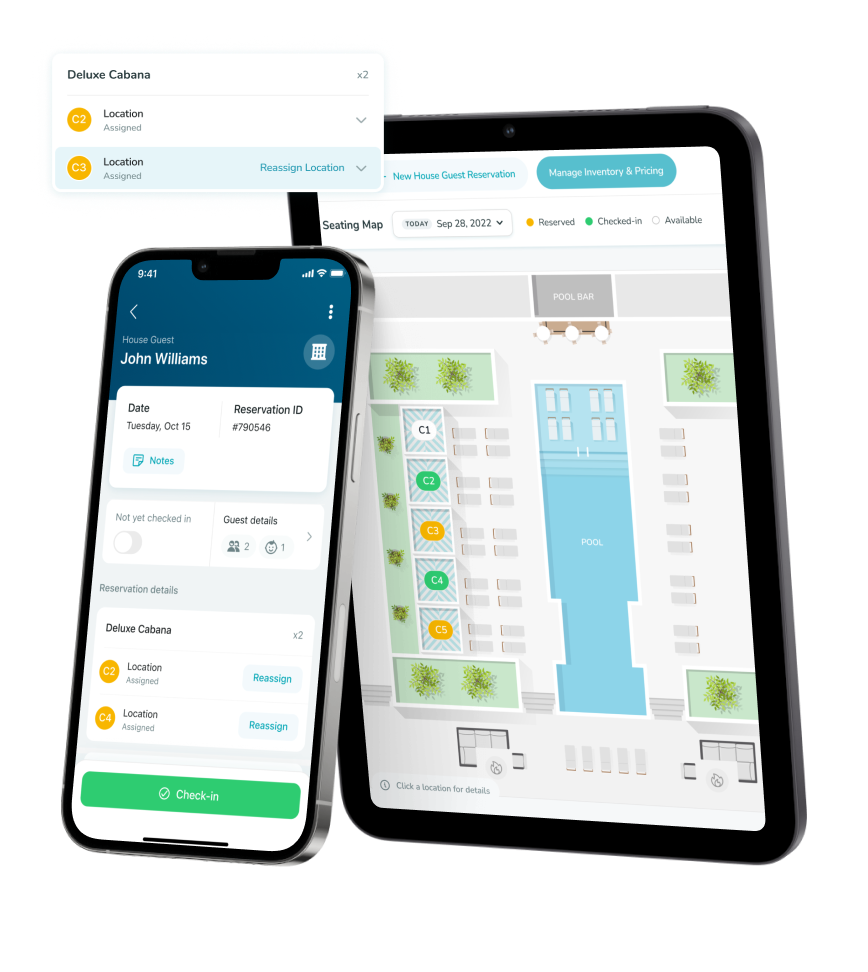 Gain control of your poolside operations
Manage all poolside reservations, check-in, guest seating, pricing, and more on any device.
Say goodbye to manual processes and streamline all your poolside operations with our powerful solution.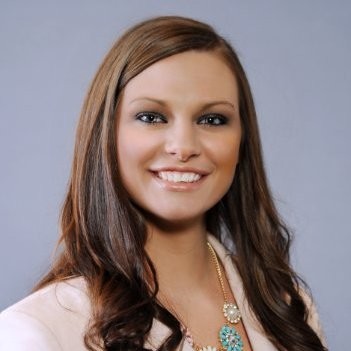 Laura Garland
HEI Hotels & Resorts

ResortPass has allowed our property to make incremental revenue with pool and cabana rentals. We also have an organized way to rent our chairs and cabanas to hotel guests.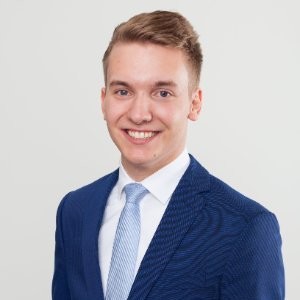 Michael Staub
Rosewood Sand Hill

Our local community has always expressed interest in visiting our pool for the day, and ResortPass helped us to provide a refined solution to capture this segment. In total, we collected revenues exceeding $100k from day pass sales and ancillary spending this year, which we missed out on in previous years. The platform is very easy to use and gives us total control over the inventory. We were able to open availability on slower days while keeping the space reserved for our hotel guests during busy periods.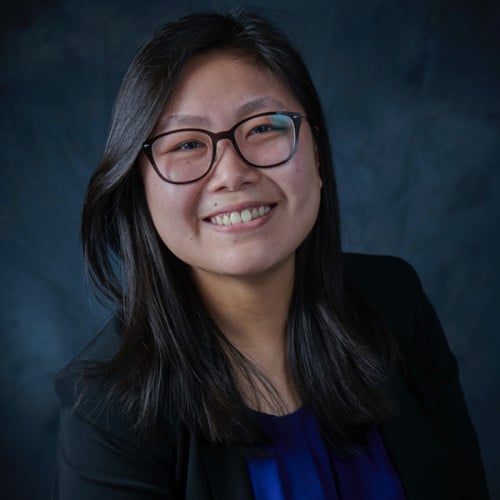 Coco Chen
The Ritz-Carlton Hotel Company

ResortPass has been phenomenal at organizing our reservations, highlighting our VIPs, and ensuring we are able to offer the Ritz-Carlton service.
Get started risk-free
No setup costs or monthly fees

|
100% control over availability and pricing

|
Easy and fast onboarding within 7 days