ResortPass provides a resort-like day experience for guests across a wide range of hotel types in over 165 destinations. With the increased demand for outdoor space, hotels are finding creative ways to capitalize on the demand and reach new guest segments.
Rooftop pools are some of the highest revenue generators on ResortPass even with their limited space and seasonality (depending on location). With complete control over availability and pricing, hotels can tap into high-spending local residents and visitors with the click of a button. New York partners have generated over $600k from day passes and cabanas in the short few months of summer.
Over a million guests have booked a day experience through ResortPass. It's the #1 marketplace and app for locals and visitors staying at other accommodations to find a "resort-like" experience. ResortPass drives demand through social media and digital campaigns featuring our local partners - on our dime. This "billboard" effect allows our partners to promote any amenity, activity, or event.
Check out how some of our rooftop pools partners are maximizing on their exposure and driving ancillary revenue on ResortPass:
Located in the heart of Brooklyn, The Vale Pool is the longest outdoor pool in the greater New York City area with expansive views and landscaping. Residents and visitors staying in other accommodations flock to the Vale for pergolas, daybeds and cabanas during the summer months. The hotel capitalizes on the demand by charging over $1,000 for cabanas on peak demands days.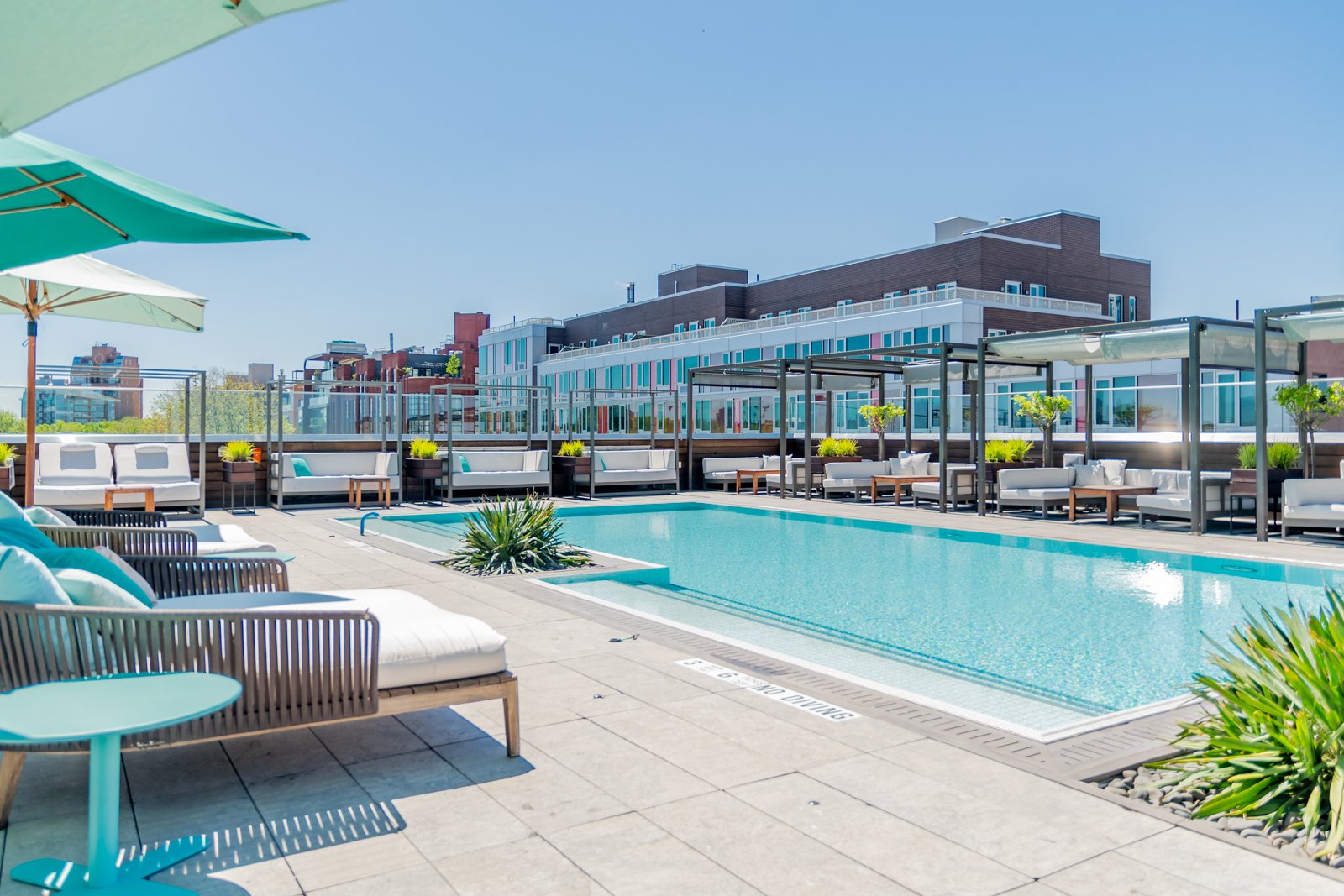 Aura Rooftop Pool at JW Marriott Charlotte
JW Marriott Charlotte opened their doors in 2021 and partnered with ResortPass to maximize their exposure of the Aura Rooftop Pool and JW Spa. Guests can upgrade their cabana experience to the Royal Treatment Package that includes a Lavender Blossom Swedish Massage and HydraFacial. Spa upgrades and passes were the number #1 requested packages from a recent guest survey.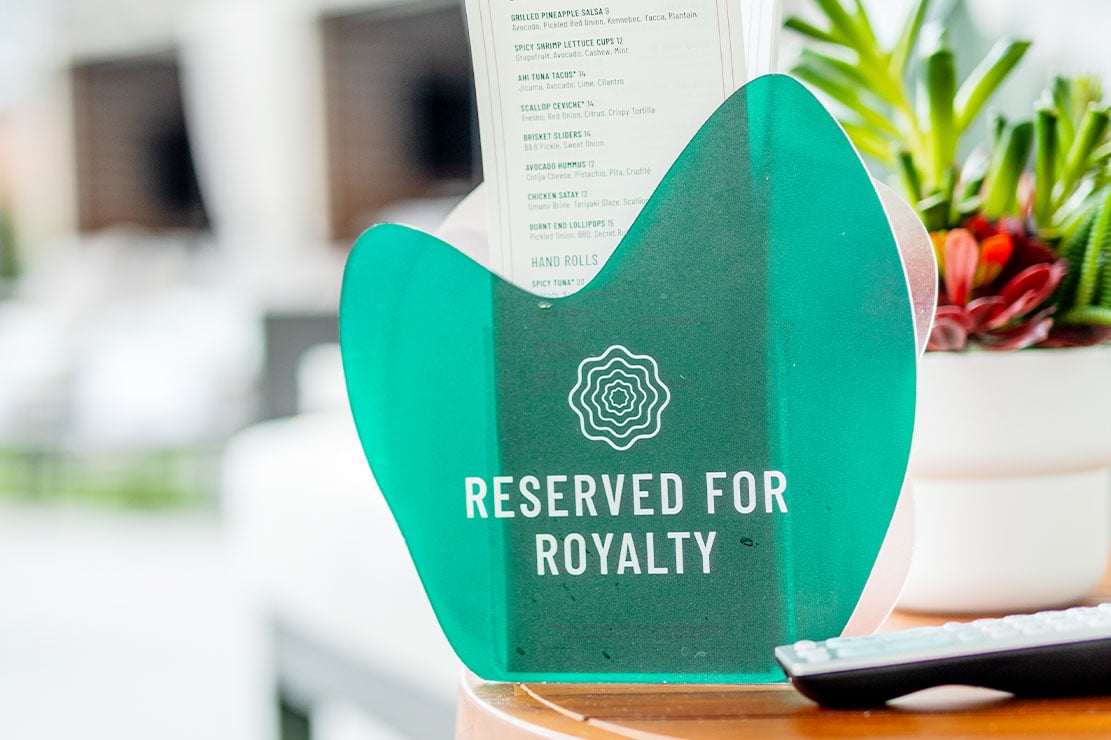 Located in the heart of Phoenix, Kimpton Hotel Palomar is tapping into the local remote workers and business travel segment by offering work passes. Guests can reserve a private room from 7am - 5pm with a desk and high speed wifi in addition to access to the rooftop pool. With complete control of the inventory, the hotel maximizes revenue on low occupancy days by offering more work passes on ResortPass.
Our flights out weren't until late afternoon/early evening. This was SUCH a great way to spend the day. The staff was welcoming and had no problem storing our luggage (nice knowing it was safe and out of the heat). A great way to spend the day, rather than killing time at the airport or overstaying at a restaurant. Also very close to the airport, easy to get to Sky Harbor.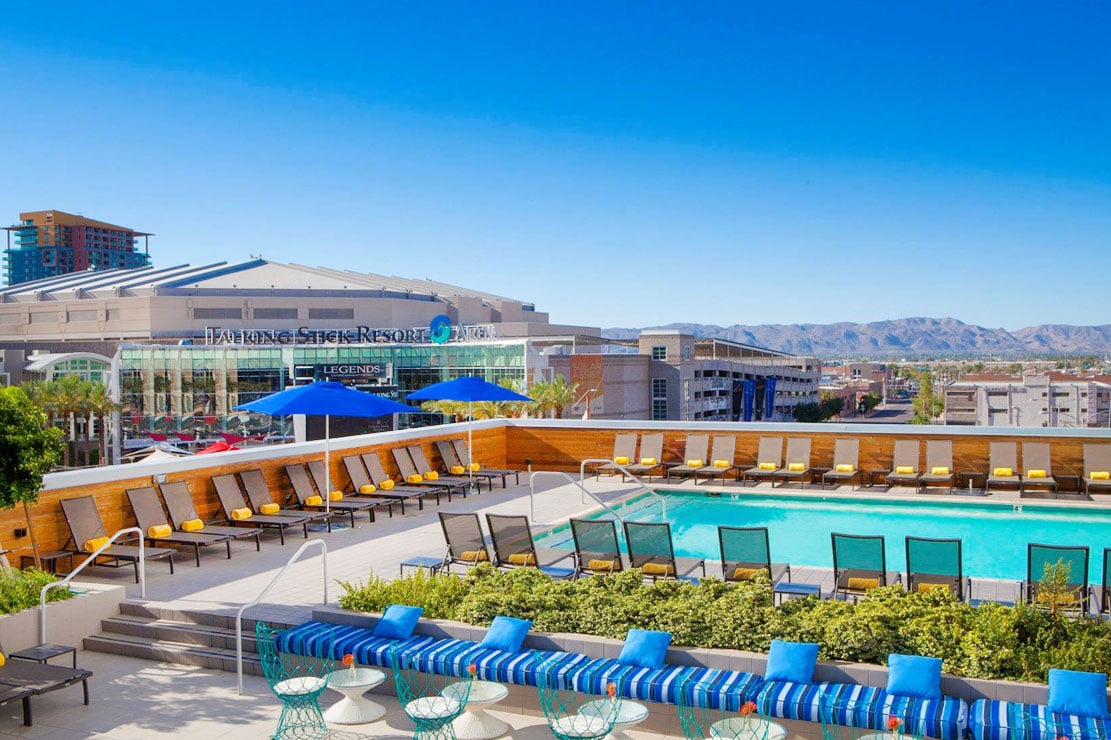 This hotel offers a unique experience for every season! The "Summer Elevate" program starts soon with weekend pool parties featuring DJs and signature cocktails. This winter, the rooftop was transformed into a winter wonderland with selfie-stations, seasonal cocktails, and pop-up entertainment. Over 485 guests booked the "Texas Winter Lights" experience through ResortPass in December.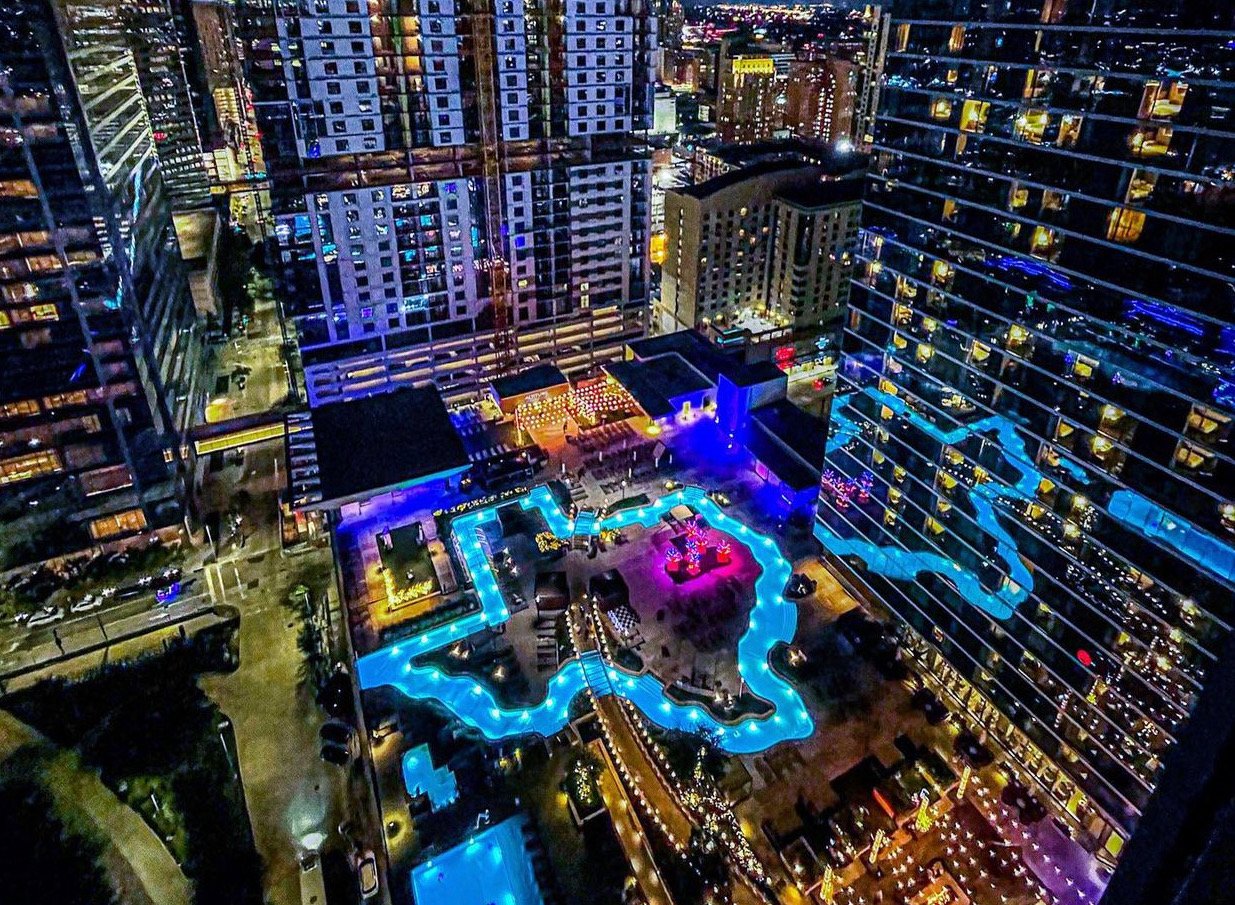 The Shay, a Destination by Hyatt Hotel
The Shay is surrounded by the corporate buildings of Sony, Netflix, Apple TV, and other media companies. Business travelers make up a largest portion of overnight guests with the peak occupancy hitting over 75% this month. Prior to ResortPass, the hotel amenities remained empty even with high occupancy. Now, the hotel maximizing revenue from both day and overnight guests segments. ResortPass has driven over $20,000 this month in ancillary revenue (not including the additional food and beverage spend) during one of the high occupancy months.
"Any hotel should take advantage of the marketing power of ResortPass. It's a total missed opportunity if you are not capturing guests through their platform. It has brought more eyes to the pool, meaning more eyes to our hotel as well as additional revenue that flows through to our bottom line making our owners happy"

Omar Hatoum, Director of Rooms at The Shay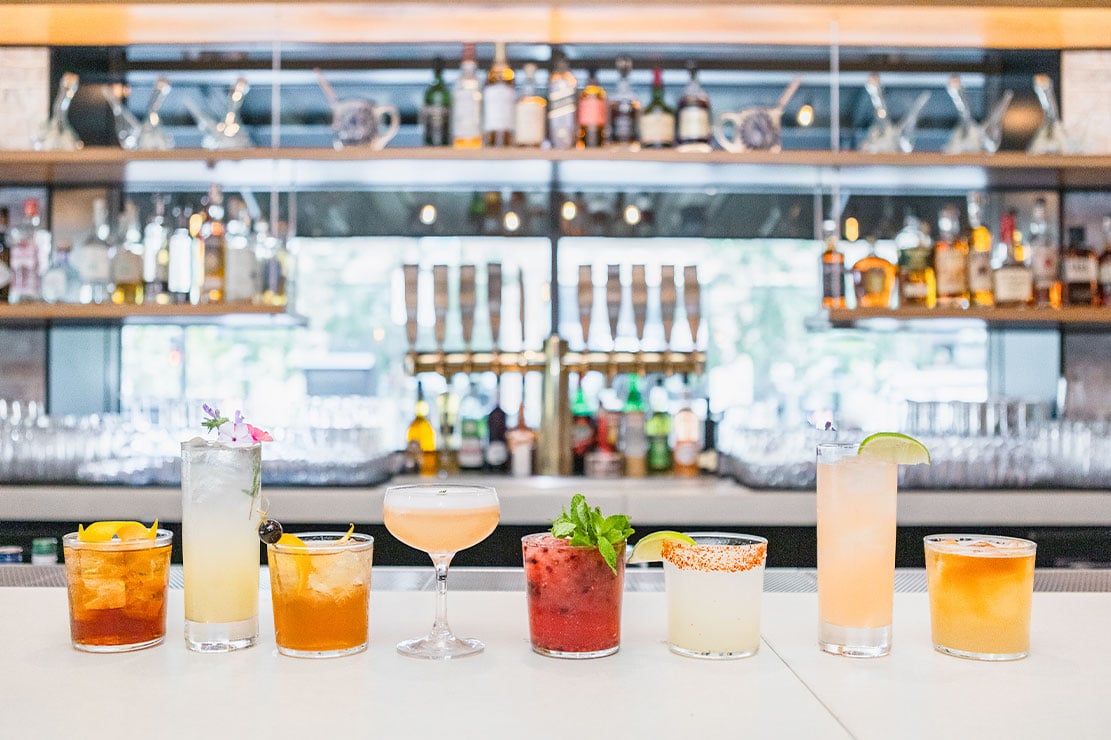 Unlike an overnight guest reservation, a day guests behavior is predictable. They typically spend the hours on property and an average of $200 on food and beverage. By leveraging the marketing power of ResortPass, hotels can also better prepare for their staffing needs farther in advance. Hotel staff receive an email notification every time a guest books and reporting for future reservations.
Every hotel has a unique experience to offer. Over 1,000+ hotels trust ResortPass to maximize their exposure and generate significant revenue. Learn more about our partnerships at partners.resortpass.com.
Interested in listing your hotel on ResortPass?